Browlift & Forehead Lift Makes You Look Younger
A sagging brow and creases across your forehead can be addressed with a surgical procedure performed by Dr. Kasrai. You'll look years younger.
Whenever you look at yourself in the mirror, your face appears grouchy and tired, even when you're feeling great inside. Can you imagine how that affects your social relationships, considering that you probably look like that all the time?
As you age, the tissues on your forehead lose elasticity and firmness. With the effects of gravity and the repeated creasing of your skin when expressing certain emotions, you begin to develop wrinkles and deep creases. Your forehead and brow sag, pushing down onto your eyes. This is what causes that permanently grouchy and tired appearance. And it only gets worse with age.
Browlift or forehead lift
A brow or forehead lift tightens the skin on your forehead to smooths away wrinkles and deep furrows. It lifts your sagging brows to give you a younger, more relaxed and rested appearance. Although it can be performed alone, I also regularly perform it at the same time as a facelift or eyelid lift. Doing so gives my patients a dramatically fresher and younger appearance.
Get a general idea of how you'll look
Do you want to know if a brow lift will help rejuvenate your upper facial contours? You can do this simple test.
Put your hands above the outer edges of your eyebrows and gently draw the skin back to a point that you notice a change. If you like that change, a brow lift may be suitable to address your aesthetic goals.
Unique point: a refreshed appearance that's natural looking
My ultimate goal as a cosmetic plastic surgeon is to improve your appearance, not make it worse. I believe that any correction that is done during your browlift should be to an extent that fully addresses your concerns. It should also restore the overall youthfulness and harmony of your facial contours. Your results should make you look younger, not abnormal. To do this, I'll examine your forehead and brow area as it compares to the rest of your face to determine how much correction is necessary.
I never want my patients to look over-done or unnatural. – Dr. Leila Kasrai
What will happen during your surgery
Your surgery is performed under general anesthesia on an outpatient basis.
I perform three different types of browlifts. The most suitable technique for you will be determined preoperatively, and is based on the position of your brow, the level of ptosis (sagginess), brow configuration and fat pad prominence.
| | Direct Browlift | Temporal Browlift | Full Coronal Browlift |
| --- | --- | --- | --- |
| Who it's for | For bushy brows and mild sagging or droopiness | For moderate sagging and droopiness, or want longer lasting results than what you've gotten from repeated BOTOX® or Dysport® injections. Also smooths away crow's feet. | If you have significant sagging and wrinkling on your forehead as well as a normal to low hairline. |
| Incision placement | Directly above each eyebrow. | Two small incisions above your hairline, just above your temples. | One incision across the top of your scalp within the hairline. (A higher incision can be made for a less conspicuous scar, but it's not always possible to leave an inconspicuous scar if you have frontal baldness.) |
| Technique | The brow is gently elevated through the incisions and sutured into place. | Using specialized instruments, the temporal fascia (a band that separates the muscle in the temple from the skin) is tightened and fastened gently into place with surgical staples. | The forehead skin is carefully pulled back and the muscles that are causing the frown lines are modified. Excess skin is removed, the eyebrows are lifted, then the incision is closed with stitches and clips. |
Recovering from your surgery
minimal discomfort
restrictions on physically strenuous activities
results appear after swelling and bruising subside
Most brow lift patients don't experience significant discomfort; if you do, pain medication can be prescribed.
The day after surgery, your bandages will be removed and replaced with a lighter dressing. At that time, you can start showering and washing your hair. I'll give you specific instructions on how to gently care for your face and hair until it heals completely.
Take it easy for a week or so, and get plenty of rest to let your body heal. You'll probably be ready to go back to work after a week or 10 days. (If bruises are still visible, you can cover them up with makeup).
After about two weeks, most of the bruising and swelling will have gone down. It's okay to go back to light activity at this point, but wait six weeks before resuming vigorous physical activity like running or weight lifting.
You won't look grouchy anymore
You feel happy on the inside, and after your surgery, you'll finally be able to show it on the outside as well. My patients have expressed that this positively impacts their social relationships, because people don't think they're so negative and down all the time anymore.
Frequently asked questions about a browlift
What is a browlift?
A browlift goes by many names: forehead lift, browplasty, forehead tuck, brow tuck and browpexy. The spellings may also be brow lift or foreheadlift. Whatever you call it, they all refer to the same thing: a procedure that tightens sagging tissues in the forehead and brow area.
What types of brow lift do you perform?
I can perform one of three techniques: direct, temporal or full coronal. The right one for you is based on the extent of correction desired. A direct one is for mild sagging while a full coronal is for severe sagging.
When should I get a forehead lift?
If you're healthy and concerned about the sagginess of your forehead and brow area, the time to get a forehead lift may be now. Usually, patients are in their 40s and older.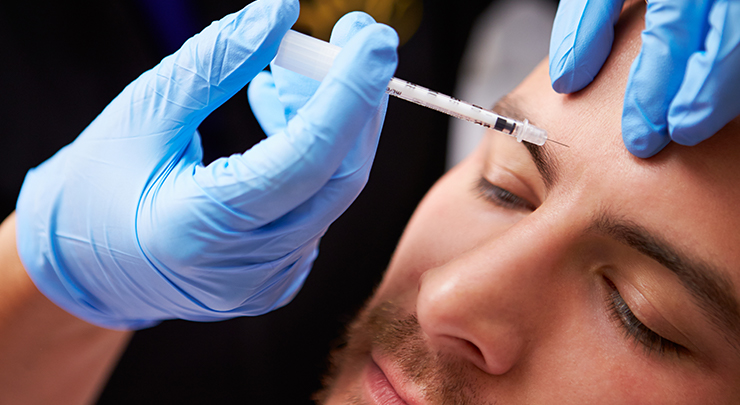 Is there a non-surgical way to firm up my brow?
Yes. BOTOX® or Dysport® and injectable fillers may be considered as non-surgical alternatives to a forehead lift. You should know that these are temporary, though. Results may last four to eight months or so.
Is a browlift permanent?
The results of a browlift are long lasting. The natural course of aging and lifestyle choices may adversely affect your results. Make sure to follow a healthy lifestyle if you'd like to maintain your results.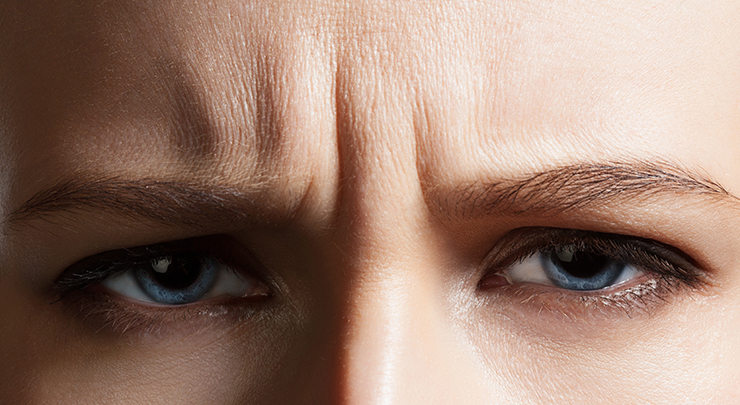 What can't a forehead lift do?
The cosmetic surgery procedure cannot effectively resolve sagging in the lower part of the face. It is also unable to treat wrinkles and creases between the brows (glabellar lines). These vertical creases are better treated with BOTOX® or injectable fillers.
Will people be able to see my scars?
I make sure your scars are well hidden. According to a study in the journal of the Canadian Ophthalmological Society, patients were generally satisfied with their results and scars.
Is a browlift painful?
My patients don't experience much pain after their brow lift. If you do, I can prescribe you pain medication that can help improve your comfort.
You may feel some discomfort and numbness at first, particularly along the incision lines. These sensations should disappear as you progress with your recovery. You may also feel some tightness at first in your forehead area. This will also resolve as you recover.
Risks
All surgery carries some uncertainty and risk; patients undergoing a browlift may be at risk of the following:
Infection
Nerve damage (very rare) resulting in a loss of the ability to raise your eyebrows. Additional surgery may be able to correct it, or it may be permanent.
Excessive swelling and bruising
Formation of a broad scar (very rare), which can be treated surgically.
Hair loss along scar edges.
Loss of sensation along the incision line that is most often temporary, but can be permanent.
Excessive bleeding
There is a higher risk of these browlift complications in patients who are smokers, are diabetic or have poor circulation. You can reduce your risks by following my instructions, and by not smoking.